From the Middle Ages to the Renaissance
From the Brou road the castle comes into view – impressive, sovereign, overlooking the Loir from the north-west point of the rocky overhang on which the town is built.

"Once upon a time", just like in children's books full of wonderful stories. Once upon a time there was a fortified castle that became a great princely residence.
The keep, a chapel, a remarkable stairway … after you go inside the castle, all of a sudden you perceive the history of the place in the variety of architecture, from feudal times to the Renaissance, via Gothic architecture.
Châteaudun castle is the "first château of the Loire" for visitors coming from Paris.
The château of Jehan de Dunois
Half-way through the fifteenth century, Jehan de Dunois, the new Count of Dunois, had the old fortified castle demolished in order to build a Sainte-Chapelle with a wing that bears his name. The Dunois wing, built in the 1460s, is a genuine palace-castle that encloses huge kitchens with ribbed vaults, old bath chambers later refurbished into dungeons, an Old Regime courtroom dating from the seventeenth century and a beautiful flamboyant stairway.
The keep
The large circular keep dating from the late twelfth century is the last vestige of the old castle of the Counts of Blois. It is one of the best-preserved keeps of its kind in the world. In addition to the exceptional building, it conserves a magnificent strut framework that was added in the fifteenth century.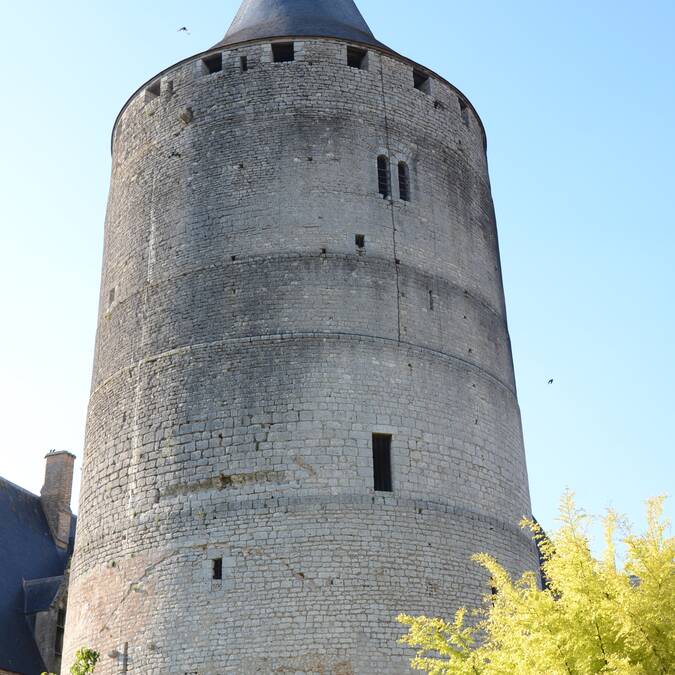 The Sainte-Chapelle
Jehan de Dunois had a new chapel built in the castle – the Sainte Chapelle that once held a fragment of the True Cross and which still holds a good collection of fifteenth-century statues and a mural depicting the Last Judgement.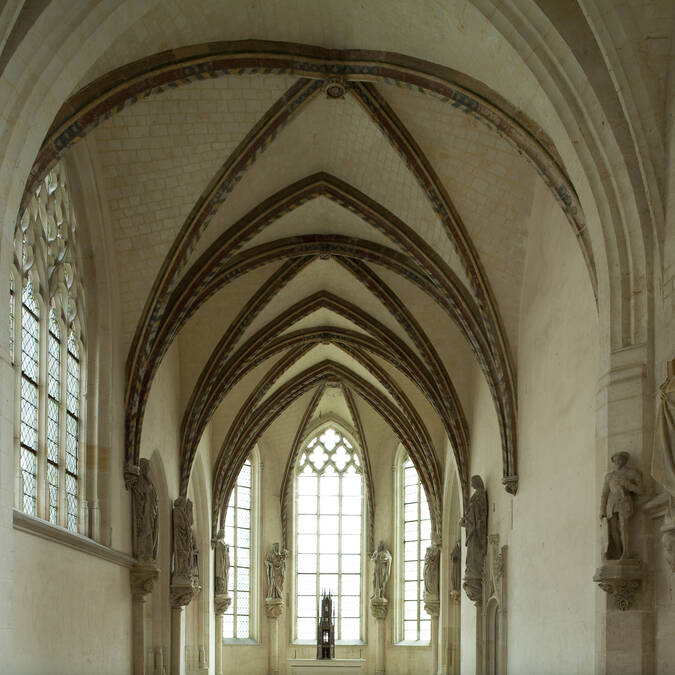 The Longueville wing
The Dukes of Longueville, descendants of Jehan de Dunois, later added a second wing in the early sixteenth century. It consists of a magnificent loggia stairway, the forerunner of the large French stairways of the Renaissance. The steps are carved out of limestone spangled with fossils and leading to different rooms in the Longueville wing, where we can admire a permanent exhibition of tapestry art. Travel back to the seventeenth-century wall hangings by means of the public touch screens.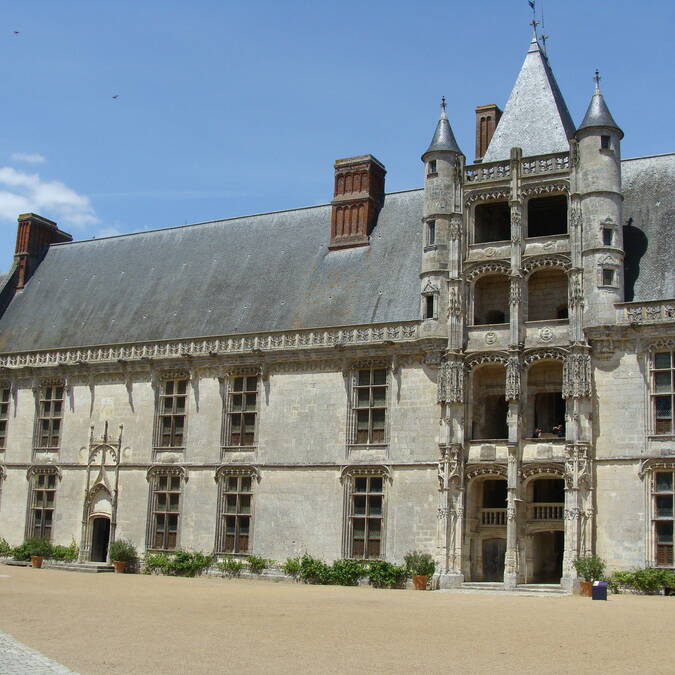 The gardens
Enjoy the medieval garden and its thematic squares next to the keep, and the hanging gardens, the first of its kind in France and unique in the Centre-Val de Loire region.