The Caves of Foulon, an exceptional geological site
Discover a unique underground world by following the guide through the large caves hollowed out by water 65 million years ago. Travel back to a time when the land was immersed under the sea and when mankind had not yet appeared. The underground route lets you admire a remarkable concentration of geodes of quartz and blueish chalcedony covering the limestone walls of these caves, which date back to the Late Cretaceous.
Make the most of the site illumination and sign your children up for the treasure hunt to enjoy both a game and discovery.
Set out on the quest for the sacred heart of Jehan de Dunois
The Hôtel-Dieu, a beautiful building from the eighteenth century, conceals a secret in its basement – the escape game of Châteaudun.
This life-sized escape game in a closed space is for participants to find the answers to certain riddles in order to escape within a given time (1 hour). There are two different topics to choose from in the facilities of Escape Time, which cover a floor area of 200m². Travel back to the Middle Ages in search of the sacred heart of Jehan de Dunois or explore the haunted manor of the Aubépine sisters on a route through time (2 to 8 players per room).
An unexpected summer encounter
In the summer, discover the secret world of bats on one of the nature routes. Follow the guide to observe these secretive mammals in the heart of their habitat. Bats will hold no more secrets for you.
The caves of Foulon
In the caves of Foulon, multiple forms that are clearly visible are the remains of marine organisms that disappeared millions of years ago.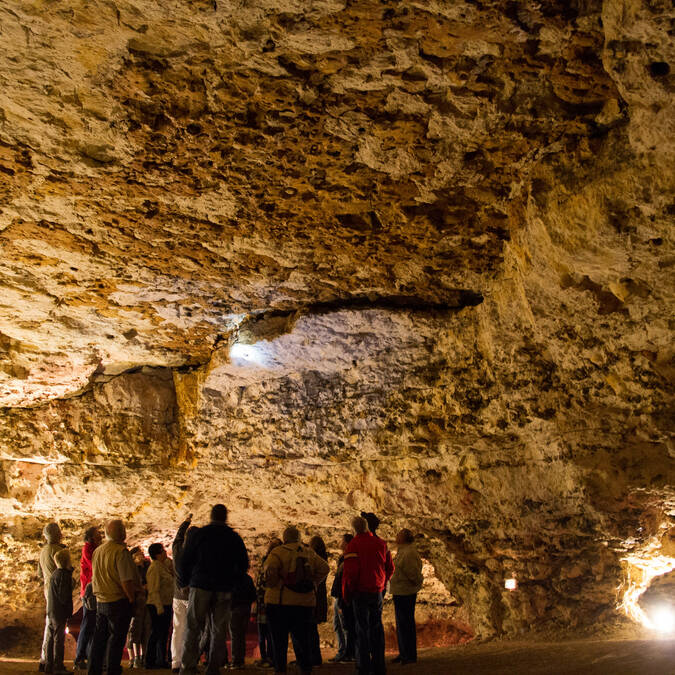 Escape Time
An original adventure for the whole family or with friends in the basement of an eighteenth-century building – the goal is to solve four mysterious riddles.